The Strategic Leadership Institute​ ​
Brain-Minded Leadership Development
In a world where continuous change has become the only constant, effective leadership - the ability to influence people - has become THE critical factor for success at all levels and in all industries. 

What many companies fail to realise,  is that in this new working environment, the role of leaders has changed from the old 'command-and-control' autocrats to that of skilled facilitators who are able to motivate, collaborate and engage people, while never losing sight of the vision or end goal. Today's effective leaders need to be able to lead in a way that will trigger engagement, creativity and commitment, in stead of bullying or manipulating people to merely submit and comply.

Unfortunately, many fall short. 
International surveys
show that as much as
60% of new frontline managers
and supervisors underperform
. Most concerning about this is that once bad leadership habits had been formed in a manager's early years, these  will continue to impede their performance (and that of their teams) for the rest of their careers.
The Leadership Challenge:

​
​
Here's what research shows...
60% of new frontline managers underperform.

Poor leadership habits developed in a manager's first years will hinder them for the rest of their careers.

Managers account for 70% of variance in employee engagement scores.

Lack of training is a major culprit for poor performance, yet 47% of companies don't offer leadership training.
​​
While lack of training is known to be a major cause for poor manager performance, a staggering
47% of companies don't offer any formal leadership training
or development. New managers and supervisors are thrown into the leadership deep-end and expected to perform without having been equipped with the skills and knowledge required to lead in the 21st Century workplace. 
Ironically, this amounts to a huge opportunity missed. Effective leadership is a critical component of every high performance team - a
study by the Gallup Organization
concluded that managers account for as much as 70% of variance in employee engagement scores.
​Another 
study
involving 50 000 employees around the globe showed that "if an ineffective manager becomes an
effective people manager
, employee
performance improves by 25%
; employee
engagement improves by 52%
; and employee
retention improves by 40%
". What this says is that if organizations invest in the development of their leaders, they're indirectly investing in every desireable outcome for high performance.

LEADING WITH THE BRAIN IN MIND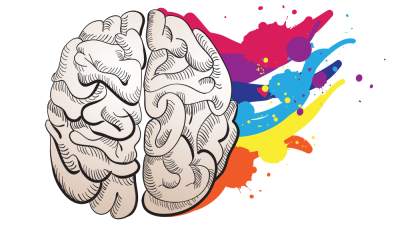 Neuro-based leadership
(
neuroleadership
) is an emerging field which integrates principles and insight from
social neuroscience
,  leadership theory and practice, and 
positive psychology
 to help organizations create 'brain-friendly' working environments that optimizes performance, work satisfaction, productivity, safety, engagement and ultimately, productivity. By applying the principles of neuro-based leadership, leaders enable their people to function at their best by considering and managing some of the neural processes that precedes behaviour (see blog article "
Lead in a Way that Will Engage People's Minds
").
"
The workshop on neuro-based leadership opened my eyes to a new way of leading people.

Understanding how our brains work and how to use that knowledge to lead better

, is so different from anything I've known before
."
- Participant

​

​​
All our
programmes
, 
processes
 and
offerings
 incorporate the principles and practices of neuro-based leadership. In addition, we follow a
strengths
-based approach, where we help individuals and teams to discover and develop their natural strengths in stead of wasting time and energy trying to 'fix' weaknesses (see
Strengths-Based Individual & Team Development
). Each offering (see lists below) focuses on specific skills and competencies globally acknowledged to be critical for individual, team and organizational success. In design our programmess combine solid academic input, experiential learning and practical discovery - structured in a proven formula. 
ADDRESSING YOUR UNIQUE REQUIREMENTS
It is widely recognised that the 'soft skills' of the past have become the 'hard skills' of the 21st Century and effective leadership (as opposed to merely managing) is now a critical determinant for success.  While the need for leadership is universal, each team and organization's leadership requirements can be unique. We therefore  prefer to collaborate with clients to create tailor-made leadership solutions instead of offering generic off-the-shelf profucts.

If you're ready to take a leap into the exciting new world of
neuro-based leadership
, you can
contact us
right now to arrange a telecon or face-to-face meeting with a consultant. Once we understand your requirements and what you aim to achieve, we will suggest the programmes or products that will best address your needs and submit these to you in a formal proposal. The journey will start from there...​​​
Start the journey towards brain-engaging leadership today...
"He who influences the thought of his times, influences all the times that follow.
​He has made his impress on eternity."
- Hypatia (370-415 AD)
Contact Us for More Info or to Start Your Journey: