Meet the Team

The Strategic Leadership Institute's team consists of a network of professional associates who are proud to bring an extensive range of skills, knowledge, experience and creativity to any project or entity. Our associates are all experts in their field combining solid academic knowledge with years of experience and a passion for what they do. Current associates of the SLI team include:
MANIE BOSMAN
He draws on more than 23 years of international work in executive leadership and organizational development and has considerable experience in leadership consulting, corporate training, coaching, team development, content development, public speaking and interventions in local and international non-profit and corporate environments. 
Manie is an internationally established thought leader in the neuroscience of leadership and his core focuses include brain-minded culture change; strategic foresight; strengths-based development; diversity management and communication. His wide knowledge base, solid academic background (he holds a Masters in Organizational Leadership), practical experience and strong interpersonal abilities enable him to help individuals and groups reach optimum efficiency and fulfilment in pursuing their visions and goals. ​
Click he
re to download a one-page summary of Manie's bio...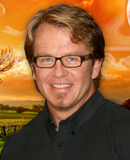 ANTOINETTE LORTAN
Antoinette - Managing Director of Human Mirror Consultancy - is a results-driven performance consultant, coach and facilitator with diversified experience in competitive business environments.

She has coached, trained and/or mentored some of South Africa's most prominent business leaders for nearly two decades.  She also developed and empowered several high-performance sales teams and her success has received public recognition in magazine articles and appearances on prominent radio and television shows. 
Antoinette has an excellent track record in general management, business unit management, marketing and sales management, team and individual coaching, mentoring, facilitation and public speaking. She is extremely passionate about people development, individually and as a team. Her Emotional and cultural intelligence knowledge and experience support her to develop individual and team emotional intelligence (EQ) and cultural intelligence (CQ). Having held several senior management positions in the past, she has a high level of commercial acumen with a broad knowledge of South African business sectors.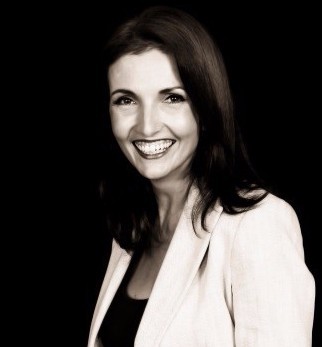 Dr BRETT SOLOMON
Brett is the Director of the Kinetic Leadership Institute (KLI) and for the past 22 years he had been primarily involved in identifying, developing, and raising up of leaders.

He has a wide range of professional experience including sales, management, service, training, pioneering, leadership, and organizational dynamics. Brett is an accomplished consultant and public speaker on topics such as developing personal and professional potential; leadership; motivation and empowerment; improving effectiveness and performance; and team building. 

Brett has also done extensive work within the safety industry. He has been an advocate for companies to abandon outdated strategies and embrace a new philosophy when it comes to creating a resilient safety culture. This fresh approach enables leaders to influence people's attitudes and sense of personal responsibility in collectively building safe working environments.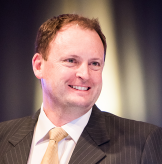 Dr ANDREW BROUGH
Andy is an international learning consultant and organisational development practitioner based in Johannesburg, South Africa. As a facilitator, lecturer and broadcaster, his wide ranging professional experience includes over 27 years as a communications and training consultant.

Andy has invested more than half of that time working as an Executive Business Coach specialising in sales & marketing and leadership related subjects. He is well known in the industry for his work teaching Stakeholder Collaboration and Commercial Negotiation. He has lectured on Principles of Strategic Marketing, Professional Selling and Negotiation and Influencing Results on a number of MBA programmes. As a qualified Chartered Marketer - the top professional marketing designation in South Africa - Andy consults for and with many international blue chip companies around issues pertaining to individual and team development. His research and facilitation in both an African and European context means that he brings a professional understanding to issues around diversity, teamwork and leadership.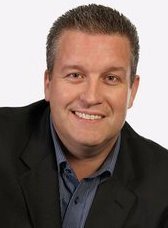 GREG HEGER
Greg has been a professional consultant for the last twenty years in the field of safety culture. He has an innate ability to understand an organisation's needs and translate theory into practical solutions. Using these skills, Greg is a specialist in designing and implementing safety leadership and culture change programmes.
He has worked with numerous multinationals within the mining, cementitious and heavy industry on four continents. Some of the companies include Anglo American, Glencore, Samancor, Assmang, Aveng Moolmans, Murray & Roberts, Afrisam, PPC Cement, Mondi, Goldfields, Anglogold Ashanti and Tongaat Hulett Sugar.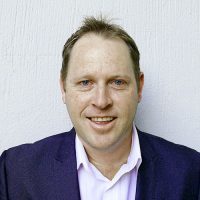 JOHN JONES
John is an admitted Attorney of the High Court of SA, Director- and Organizational Development Practitioner and Lecturer in Entrepreneurial studies.

He is the managing director of Nathan Wells Consulting, a company devoted to the development of leaders globally. He has extensive Leadership Development experience in numerous ways through Leadership Conferences and seminars, Entrepreneurial Development initiatives and programmes, and coaching programmes. John has personally been involved with the presenting and structuring of such programs, including work for/ in the banking sector, the private sector, church organizations, para-statal organizations and other stakeholders (i.e Gauteng Department of Economic Development, Unashamedly Ethical Campaign and the Empowerment Academy.) Apart from the leadership programme, John has also been involved in International outreach-projects and local social upliftment.

John holds a LLB-degree from the University of Pretoria and a Masters Degree in Organizational Leadership from Regent University, USA.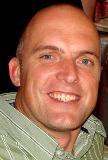 ​
DOWNLOAD A COPY OF OUR COMPANY PROFILE AND LEADERSHIP TR

​AINING CATALOGUE: